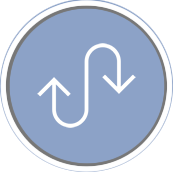 High process reliability is ensured by the demonstrable high compressive strength together with the special structure of our packages, resulting in a uniform liquid distribution for different liquid loads.
Together with our team, we offer the selection of the materials to be used as well as the right types of packages along with efficient liquid distribution systems.
Here you will find the appropriate products for Material exchange.