NC 20 Trickle grid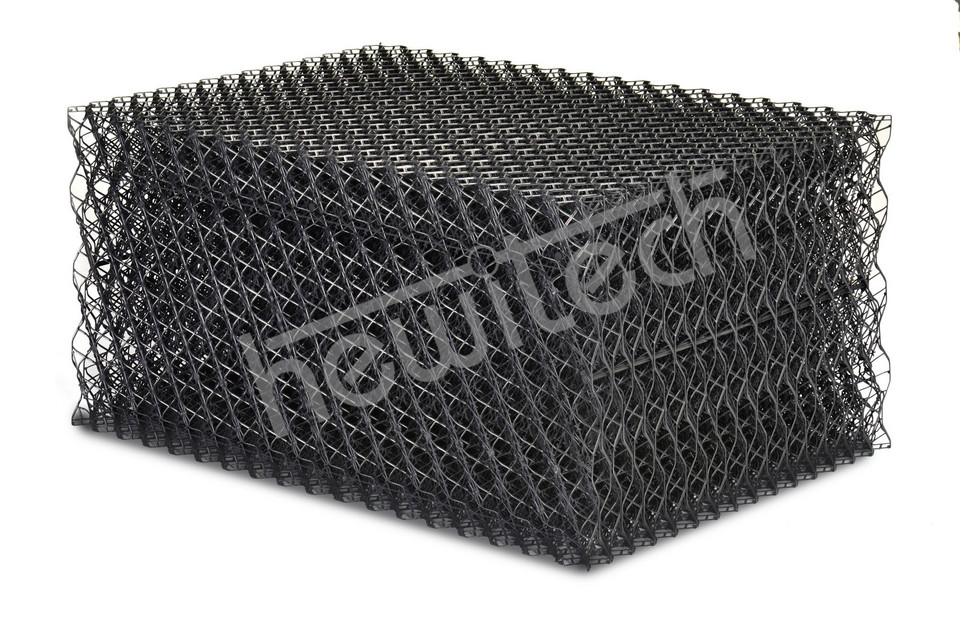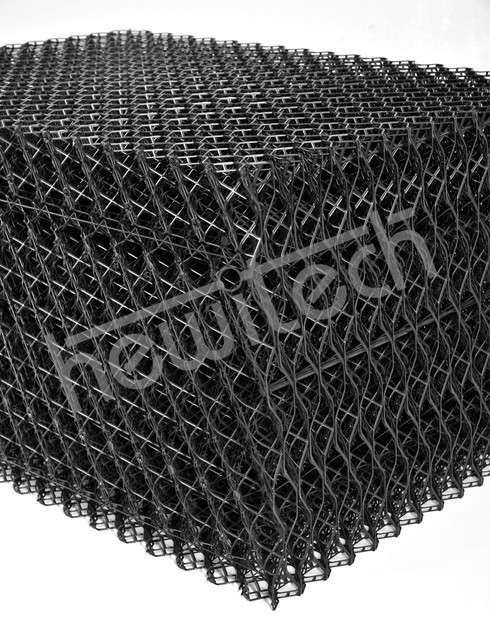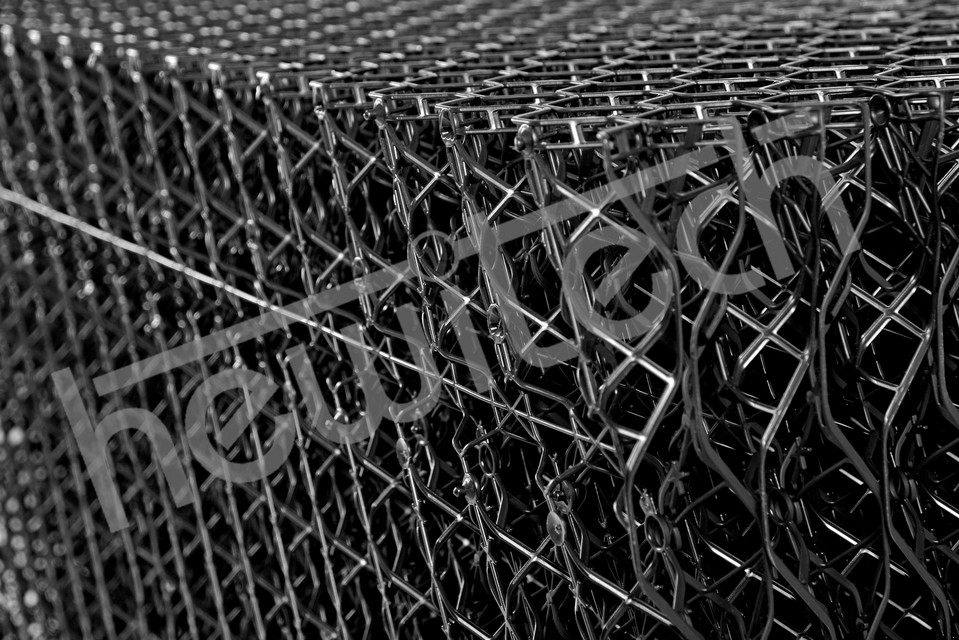 | | |
| --- | --- |
| Standard dimensions: | 910 x 600 x H: 450 (Length Width Height) Different dimensions are available upon request |
| Channel opening: | 2 x 20 (simple wave height 20 mm) |
| Effective surface area: | ~125 m²/m³ |
| Channel structure: | Diagonal cross |
| Material: | Polypropylene (PP) |
| Operating temperatures: | < 75° C - constant - , max 80° C - short term - (measured water discharge at the distribution pipe ) |
| Free volume: | > 97 % |
| Flammability rating: | ASTM E 84, UL 94, DIN 4102-B2 |
---
Features
High-performance trickle fill installations are characterised by their high mechanical strength.
This strength is determined by two special factors, on the one hand by the mechanical and extremely stable connection technology of the single grid and on the other hand by the specially developed material composition of the injected single grid.
The NC 20 series can be delivered in 3 different strength classes (25, 27, 48 kg / m³)
Therefore, the optimal weight class can be provided depending on the customers application requirements. Particular attention is paid to environmental compatibility (solvent-free), simple and fast mechanical processing by means of patented assembly technology.
In addition, every local fire protection requirement is strictly adhered to.
The machines which we developed for processing single lattices are suitable for permanent use as well as for deployment on construction sites under weather protected conditions.
Due to the open vertical-offset grid structure with a free volume of > 97%, these trickle fill installations are particularly suitable for contaminated as well as highly polluted water quality.
Areas of application are cooling towers, agricultural and highly complex mass transfer applications.
Please contact us for the right type selection
---
Downloads
---
Features
High flexibility according to installation situation
Variable dimensions and different strength classes

Optimised heat and mass transfer
Open cross structure generates high turbulence and consequently performance

High mechanical stability and high load bearing capacity.
Permanent connection points and wall strengths ensure accessibility

High durability
Use of age-resistant, effective materials

Complies with the highest fire protection regulations
Own formula using highly effective additives