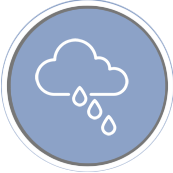 COMPONENTS FOR SUSTAINABLE DRAINAGE SYSTEMS
Today, Hewitech is one of the leading producers of rainwater retention boxes.The wide product range allows almost every application - from drainage systems, with heavy-load influences to utilisation in hot areas such as in Arabia or Australia.
Numerous certificates of renowned international test laboratories are available - taking into account extreme loads (20000kg / m² over the endurance test of 10000h). Competence is demonstrated through the presence of well-known working groups from the plastics industry who created test criteria for this application. Over many years, these systems have been positioned under FIFA football pitches.
Please feel free to contact us.
Here you will find the appropriate products for rainwater.